PADAL Aduana has worked in the foreign trade area for many years, and with the experience of its employees it has achieved modernity and efficiency. This way it has consolidated its tradition on the market.
As customs brokers we are able to prepare the documentation and obtain the clearance according to the requirements done by Brazilian Customs in all places in Brazil.
Our company is always searching for ways to improve our service, and make it better for our clients and partners.
You can find bellow some of our main services: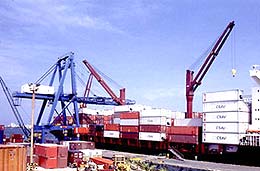 We are your best partner in the complex world of foreign trade.
PADAL - Customs and Logistics